The ADU Lifecycle

Modal Team
Plans change and life evolves, so you need a residence that can do the same. An accessory dwelling unit (ADU) is a forever space you can rely on. It can effortlessly be transformed to suit your needs over time. Below is a breakdown of what the ADU lifecycle may look like over the years — and why it's worth investing in.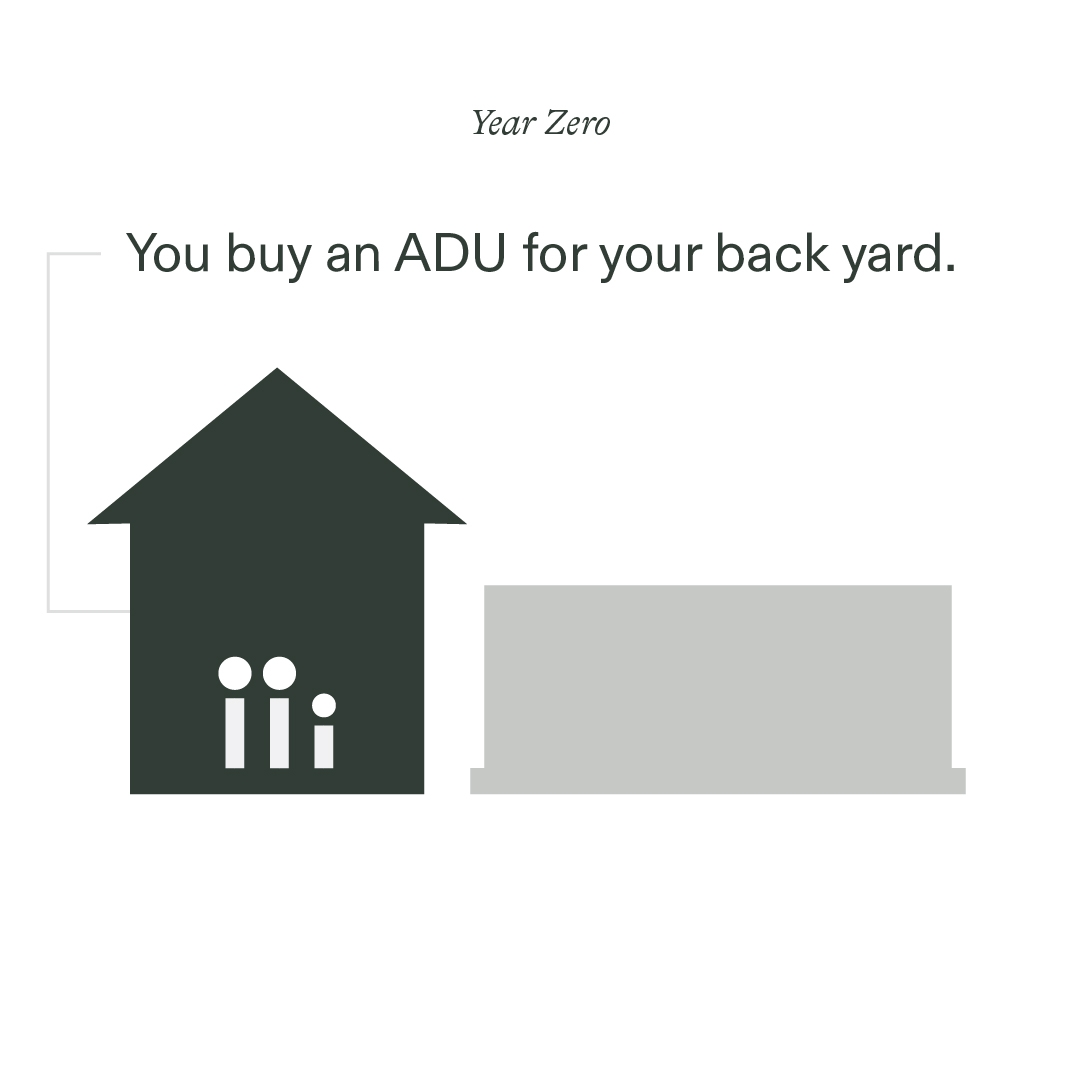 YEAR ZERO
You purchase a home with an ADU, or add it to your existing property. It is an economic decision that offers you incredible flexibility for years to come. You might start a family around this time if you haven't already.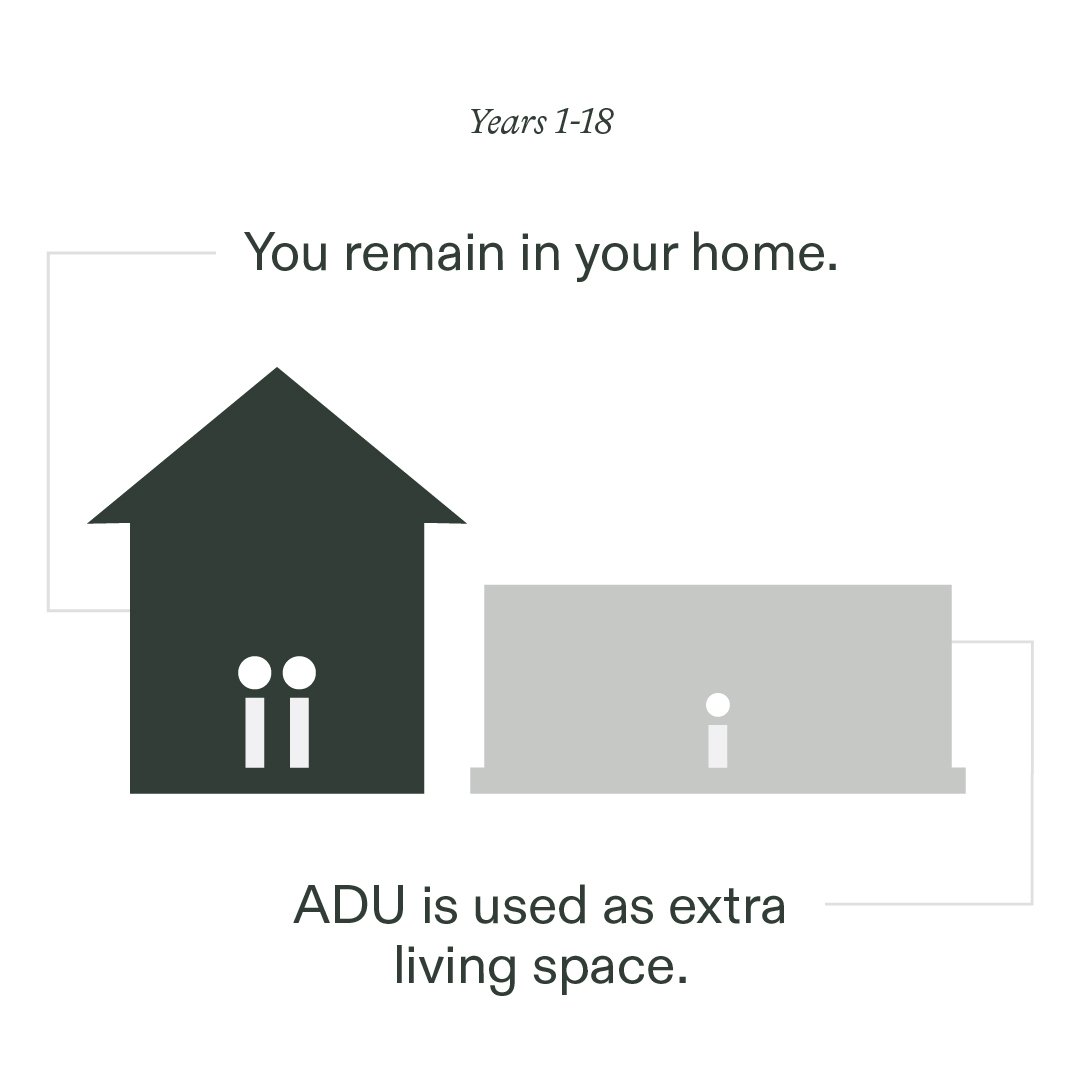 YEARS 1-18
As you raise your family over the next couple decades, the ADU might serve as an office, a playroom for your kids, a pool house, or a place for visitors. It's an ultra-versatile space, so you have the freedom to use it however you like, even if that changes day to day. During this period, you have the opportunity to offset costs by renting out the ADU for long or short periods of time, while maintaining privacy for you and your family.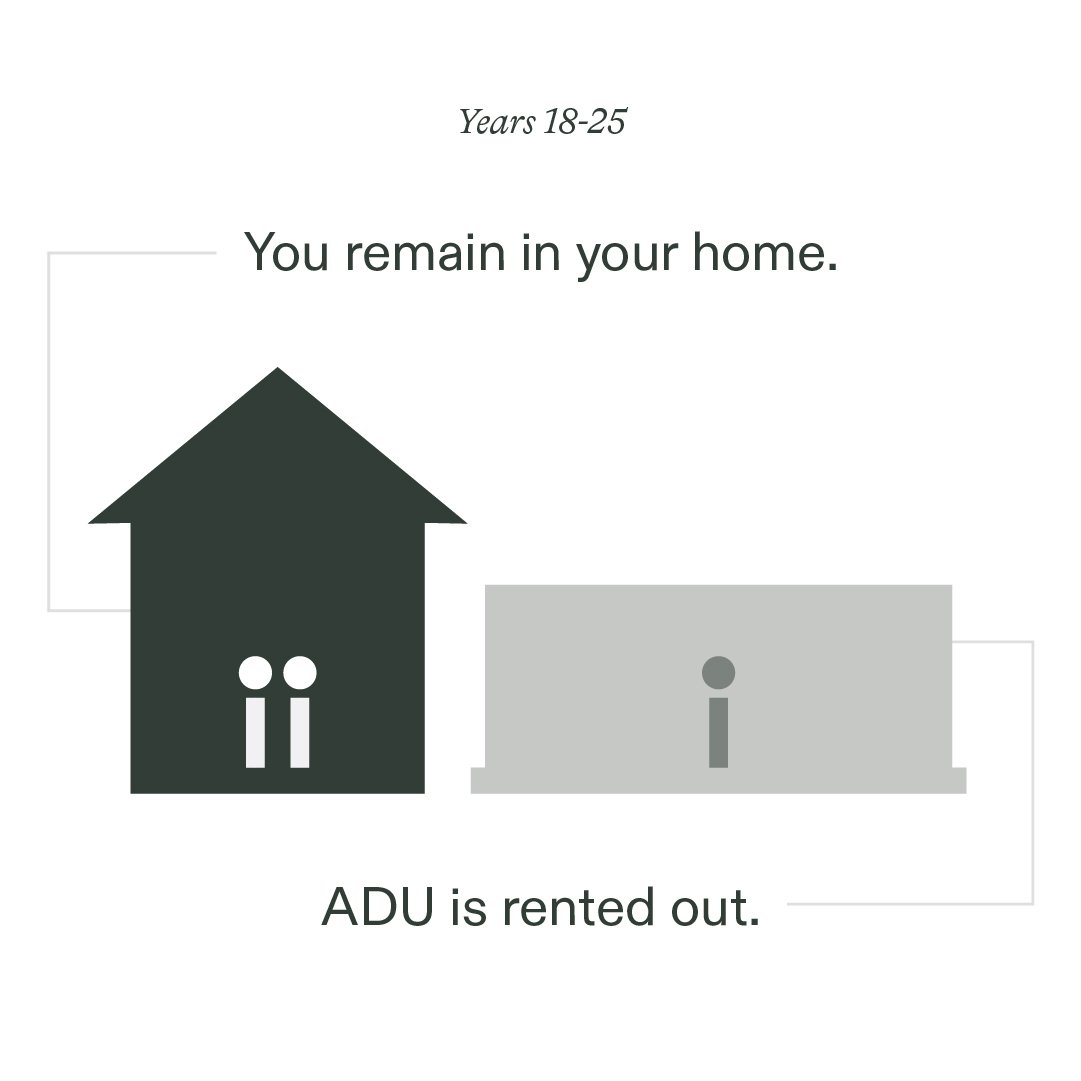 YEARS 18-25
With most of the kids out of the house, now might be a good time to convert your ADU into a full-time rental property. Depending on your needs and situation, consider the benefits for long term rentals versus short term rentals. Again, because of the ADU's versatile nature, converting the space will be easy. Make the most of it.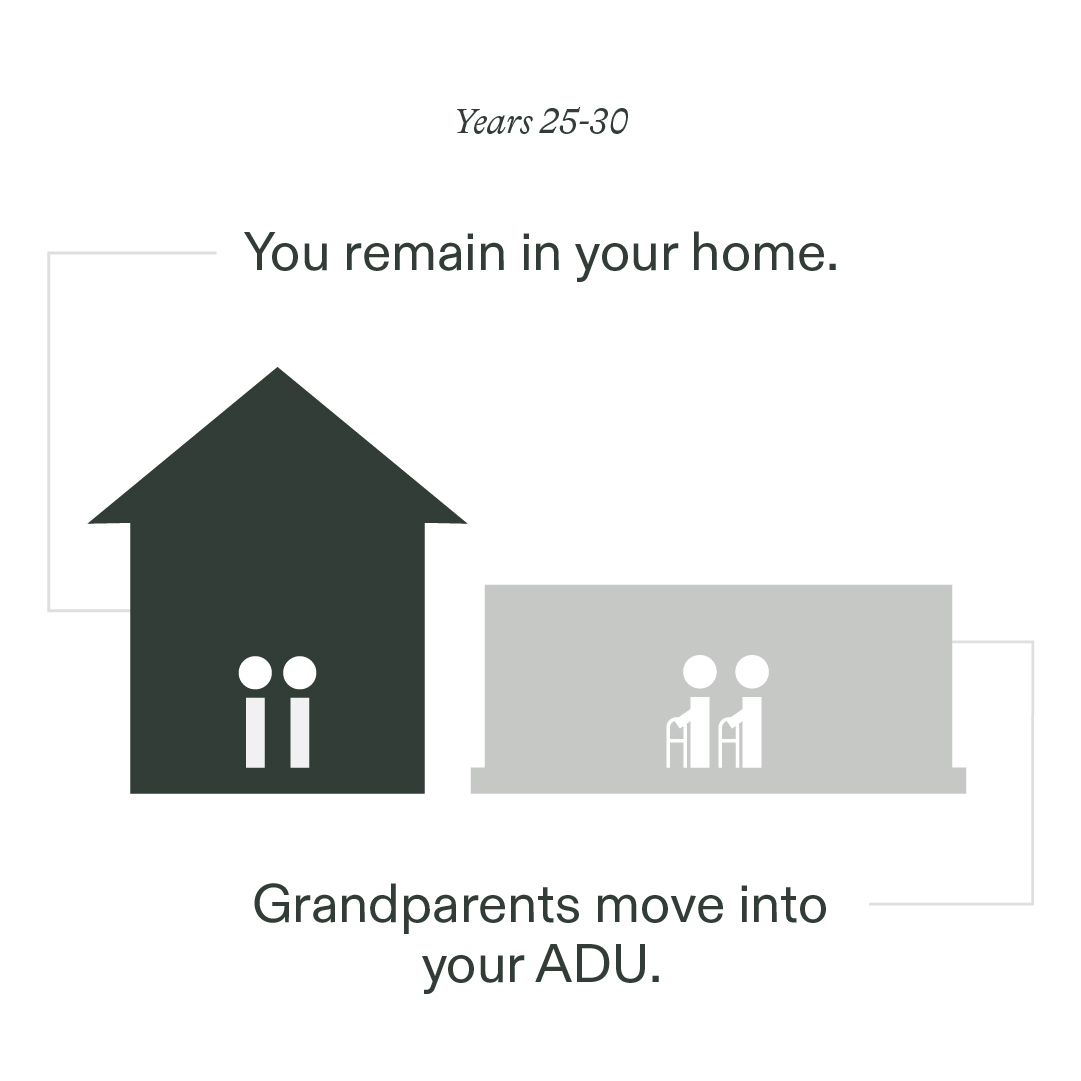 YEARS 25-30
After you've rented the ADU out for a few years, maybe it's time to focus its use back on the family. As your own parents age, the ADU can make a great living space for an elderly person or couple. You're able to stay close, spend time together, and take care of them without exorbitant costs or other potential risks. Not to mention, they'll be happier living close to family. They'll be better taken care of while still having their own space to breathe.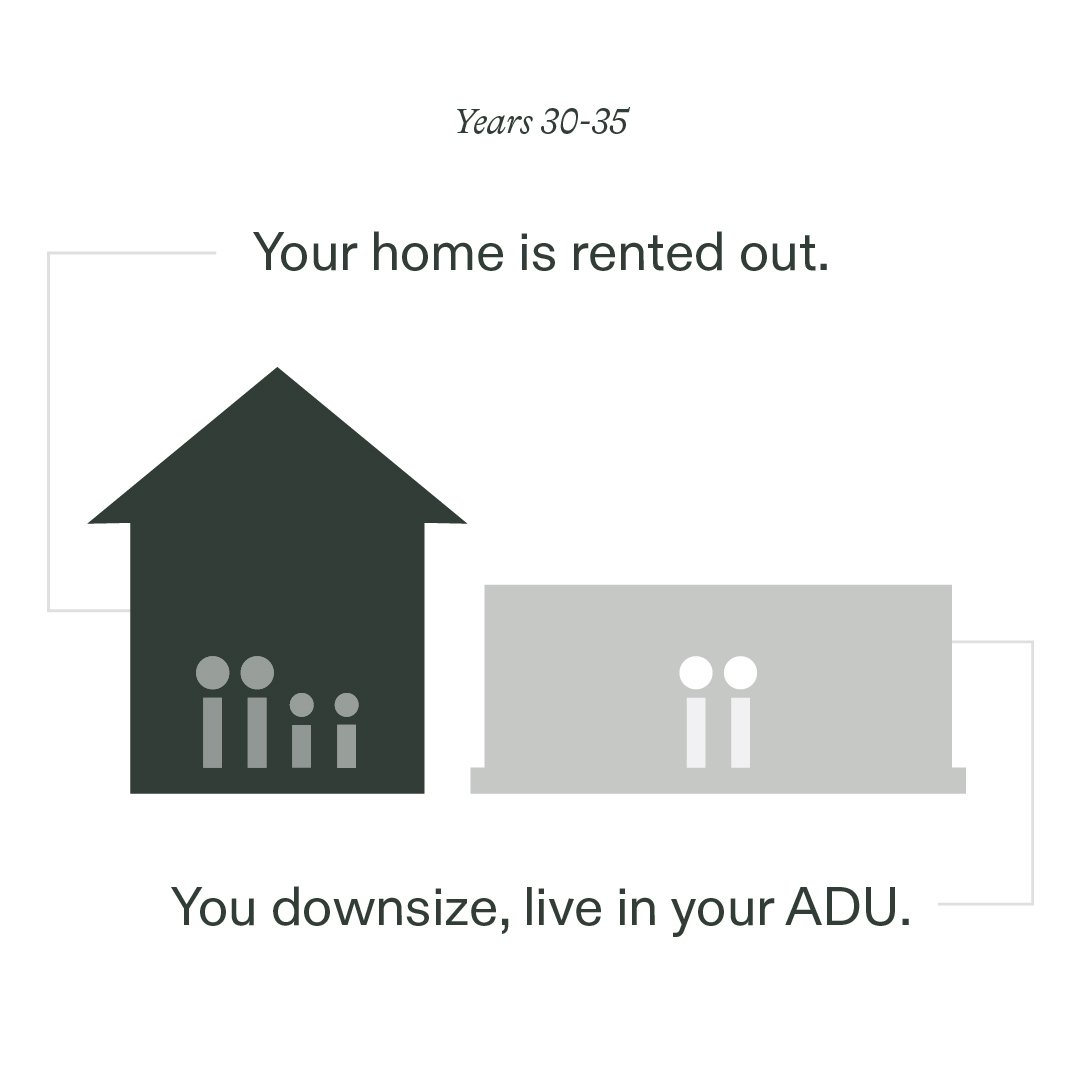 YEARS 30-35
It's been more than 30 years and you don't need the amount of space you once did, so consider moving out of your home and into your ADU, making it your permanent residence. Now you're able to rent your home out to another family, or even to your own kids.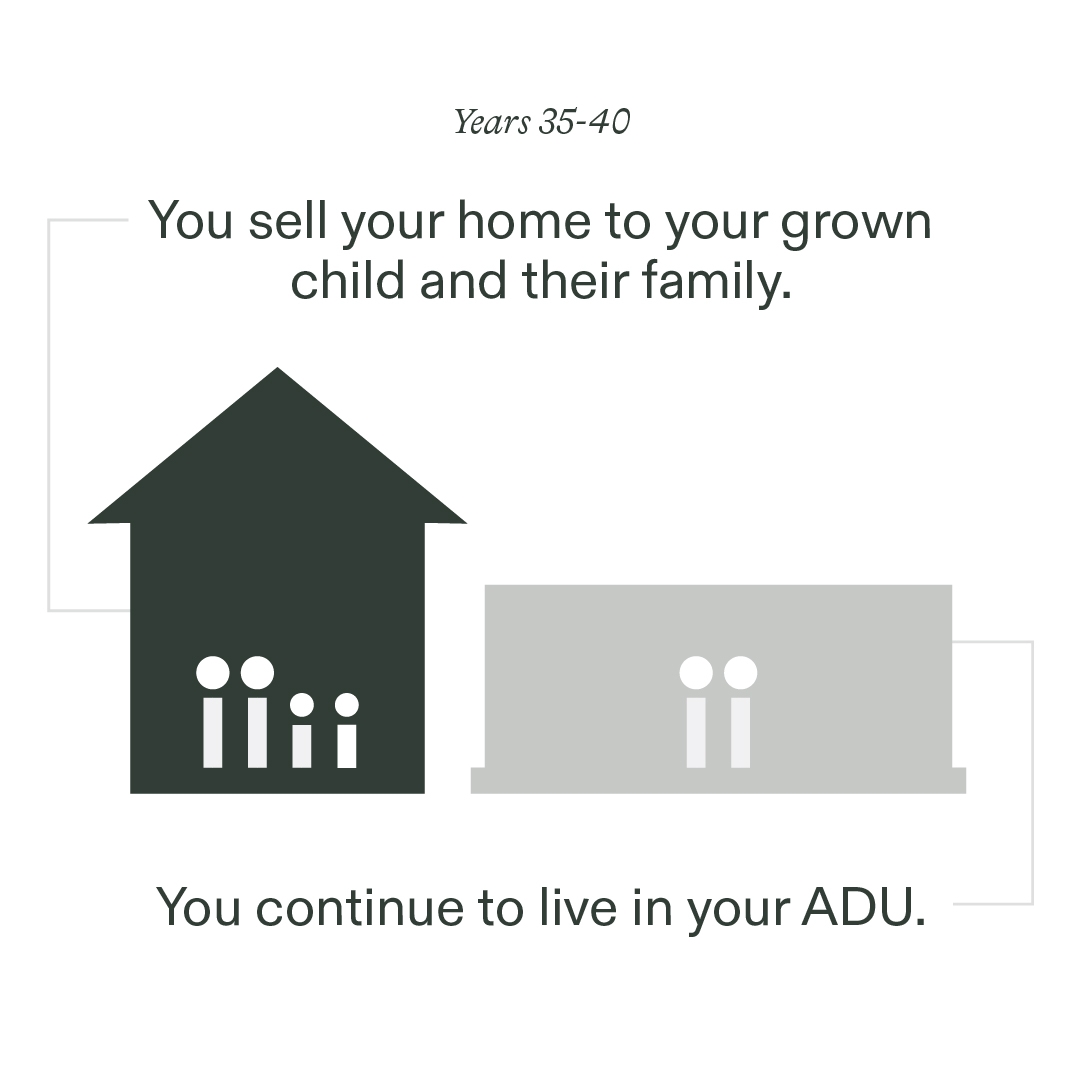 YEARS 35-40
Your kids have their own families now and they're ready to purchase a home. You can now sell your property to them and remain in the ADU. Your grandkids are close by, your family is around to take care of you (and vice versa) and things are comfortable and happy. You're also able to rent out the space while you're on vacation for a little extra cash and get the best of both worlds.
ADUs are undoubtedly a worthwhile investment. If you're thinking about purchasing one, Modal offers a versatile selection of thoughtfully designed units at an unbeatable value. Not only are our products built for life, but our full turn-key service makes adding an ADU simple and painless. It's the most ideal and convenient setup for your home office, gym, studio, guest house… or all of the above.
Click here to learn more about the floor plans we offer.