ADU Advice: 12 Expert Tips for a Successful ADU Design

Modal Team
Many homeowners are looking for a separate space from their home that can be used as a home for aging parents, workspace, or a rental property. To create this extra space, homeowners are deciding to build an accessory dwelling unit, or ADU. The potential uses and benefits of an ADU are endless, but designing one can be difficult since every city has its own zoning restrictions, HOA regulations, and building laws. Laws surrounding ADUs from San Diego, CA are completely different from the laws in Columbus, OH.
To get you started, Redfin reached out to ADU experts like us to share our best tips and tricks that will help you create the perfect ADU design for your needs. Keep reading to see what we all had to say.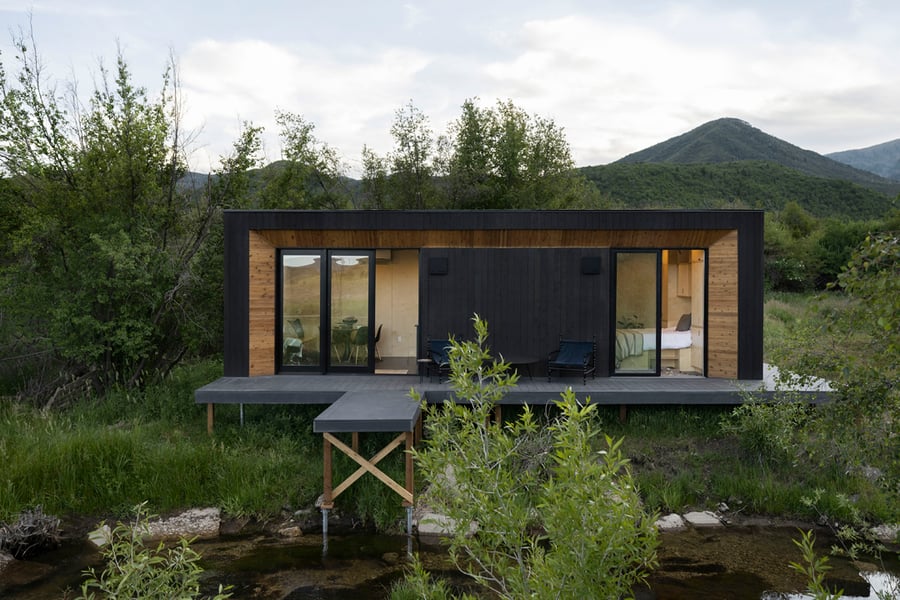 1. Consider the different types of ADUs
ADU for renters: consider privacy and durable finishes in your design. Separate internet services to keep their searches and web traffic separate from yours.
ADU for aging parents: consider a deck and a grilling area, and maybe a garden space. Provide a ramp and make the bathroom accessible and widen the doors so they can easily enter when using a walker or a wheelchair.
ADU as a pool house: consider a location that overlooks the pool, has bi-fold or pivot doors that provide indoor/outdoor living. - SFBayADU
2. Talk to your city's building department
Your first step should be to your building department. Each jurisdiction has differing regulations about ADU size, location, etc. You want to make sure to start your planning knowing what you can build and where it can go on your site. Finally, just as in life, no one size fits everyone. Your newlywed child has different needs than your widowed parent. Plan for the needs of the person you want to house. - Red Maple Architects and Designers
3. Evaluate your property
There are a few key things to watch out for when evaluating a property for an ADU. For example, if there are significant slope or drainage issues, you'll likely need additional site prep and foundation work that can increase your costs. Or if the existing electrical panel is decades old, you may need an upgrade to support the new ADU. These are the types of flags that an experienced ADU builder should be able to identify for you before you begin your project. - Cottage: Custom ADUs Made Simple
4. Create a versatile ADU design
Keep the space flexible. One of the greatest features of a well-designed ADU is its ability to accommodate different uses over time. It may start life as a rental unit and transition into a home office or an in-law suite as the needs of the homeowner change. - Capital Dwelling
5. Avoid sticker shock and incorporate clever ADU designs
An ADU by design is smaller and will cost less than a full-sized home. This said, there are fixed costs like utilities that don't scale down. To avoid sticker shock, we recommend you keep the structural design of the ADU simple and add interest through accents (eg, mixed materials, use of color). ADU placement on the property is important. An ADU should be placed close enough to the main structure so that utility connections are possible and streamlined. Finally, try to coordinate your finishes and design with the main house. Not only will this create a more cohesive space, but it may also be required to gain approval from your city or neighborhood HOA. - Timberline Construction
6. Work with a full-service builder
Many homeowners are surprised at the myriad of permitting, construction, and utility-related headaches that can pop up when building an ADU. We recommend working with a full-service builder with experience in your area, who can tell you what to expect and guide you through the process from start to finish. - Villa Homes
7. Become familiar with your city's building restrictions
Even if you are maxed out on your floor area limit (FAR) to expand your main house, the statewide exemption for attached or detached ADUs is minimum 800 square feet and 1,000 square feet with more bedrooms. No additional parking space is required for ADUs, but unlike a junior accessory dwelling unit (JADU), attached ADUs shall not have an internal connection to the primary unit. Each city or county may impose slightly different requirements, for instance, in San Jose, 2-story ADUs are allowed whereas the height limitation is 16' in most other cities. In Cupertino, if you already have an ADU and plan to rebuild your primary unit, the ADU's size counts toward the floor area; whereas the statewide exemption for ADUs is allowed if an ADU is added after the main house rebuild. - Silicon Valley Custom Homes, LLC
8. Make a list of what's important to you
Before evaluating your options, it's important to create a list of all the factors and decide which are most important to you. For example, are you willing to give up on some customizations for a quicker timeline and fewer headaches? When choosing your provider, there are a lot of tradeoffs and it helps to know what matters most. Finally, while building or buying an ADU is a considerable process and investment, ADUs pay for themselves almost immediately simply from the increase in property value. Owners should think about ADUs as both a short and long-term value add as they evaluate their finances and willingness to embark upon this construction project. - Modal: Modern Accessory Dwelling Units
9. Create storage space
You will need every bit of storage space, so during the framing process, take advantage of built-ins, especially if you're replacing your garage with an ADU. We replaced our garage with a 2-story ADU and added into the blueprints a storage room that is framed under the dead space of the stairwell. It's accessible from the exterior and stores out-of-season clothes, yard tools, and baby clothes from our toddler - we can even fit the stroller in there. - Westside ADU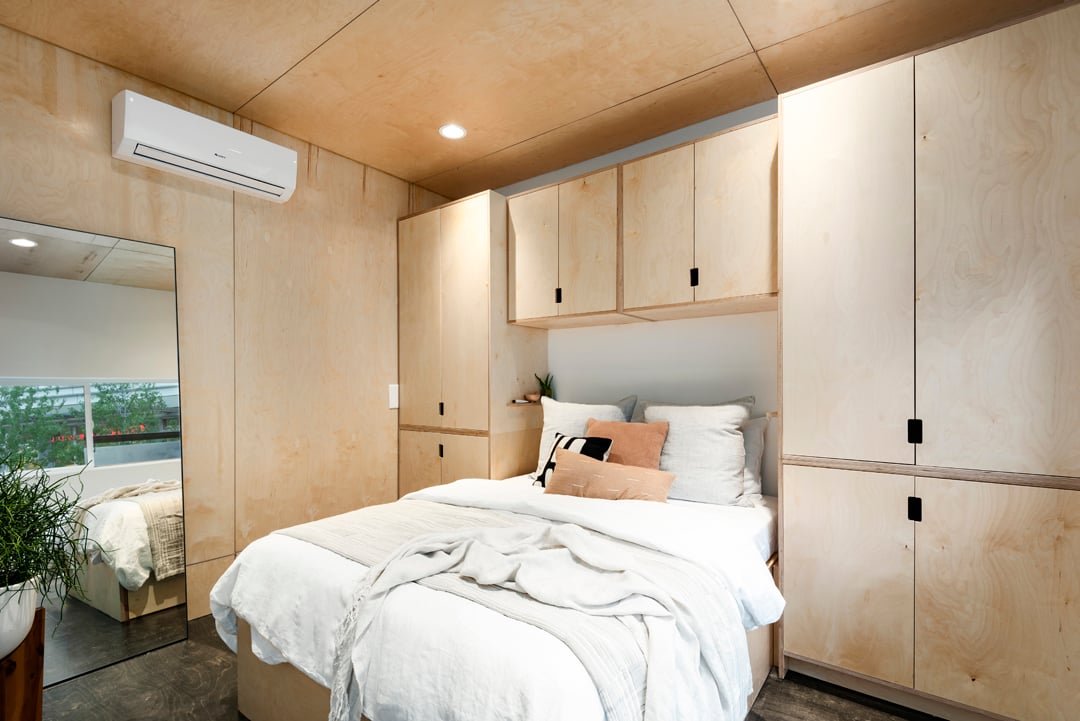 10. Integrate your ADU into your landscaping
When adding an ADU to your property, it's important to consider your home's landscaping and outdoor space. It's an opportunity to add your dream backyard, pool, or fireplace to compliment your house and ADU to create a space that can be enjoyed by all. Landscaping can make all the difference between an ADU fitting in intimately and sticking out like a sore thumb. - Building Buddy
11. Be extra cautious if you are in escrow
If you are in escrow and planning on building an ADU, you should complete all of your diligence prior to the end of your investigation period. You should complete a topographical boundary line survey, hire a contractor to give you rough numbers, and hire an architect to design and confirm that the ADU is conforming to setback and size requirements. Simply put, make sure that you can properly build and permit what you're envisioning before you commit to purchasing the property, as building an ADU can be very nuanced. - Brad Keyes & Josh Stein-Sapir from Keyes Real Estate
12. Hire a professional with ADU design experience
Always hire a professional that has experience in design, permitting, and building your ADU in order to save time, money, and energy. Inexperienced designers tend to cause issues in terms of over designing your project and dragging out the approval process because they lack experience with ADU-specific laws. An ADU design-builder can help you design and build efficiently and on budget. - Angelus Construction
\ Originally published on Redfin.com