When it comes to ADUs (accessory dwelling units), there's a lot for homeowners to learn. Exploring styles, sizes, prices, and everything in between can be overwhelming, especially when considering which option will work best for your lifestyle and your goals. Whether you are looking to create extra space or make additional income on the side, it's important to start with some research. Here are 5 things you should know about investing in an ADU:
1. What's An Accessory Dwelling Unit?
An ADU is a secondary housing unit on a property with a single primary residence. While it may sound like a technical industry term, ADUs are straightforward spaces with a variety of uses. Although most ADU owners utilize the secondary structure as an additional living space for relatives or friends, it can also be used as an investment property that adds value to your home. A variety of structures can be classified as ADUs, but we at Modal are big fans of modular ADUs. These units are manufactured and assembled off-site in a factory, then placed—usually by crane—onto your property. This doesn't mean they're any less durable though; modular buildings are built to meet or exceed the same building codes as standard site-built homes.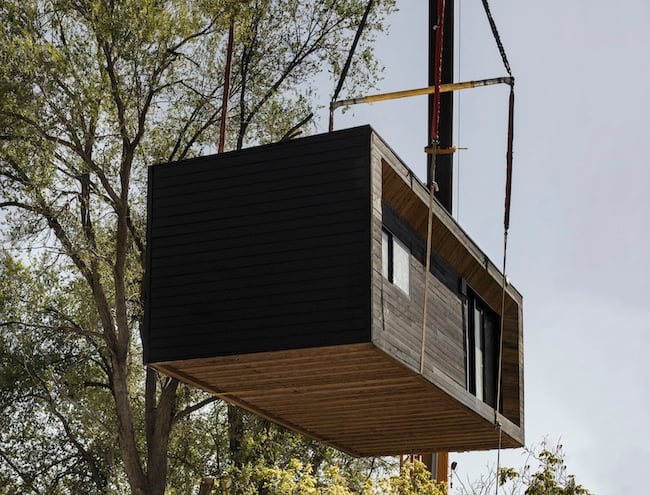 2. It's An Investment
One of the most beneficial features of owning an ADU is the income it can generate for you if you choose to rent it out. While most real estate investments require a lot of hard work and industry insight, creating an investment property with an ADU is hassle-free, fast, and reliable. Renting out the space on your own property allows you to benefit directly from the generated rental income. If you're more interested in the extra space for yourself rather than using it as a rental, an ADU can still be a wise investment based on the value it adds to your property—you can combine the additional square footage and number of bed/bathrooms with your existing home. In either case, you don't have to spend lots of time or money to begin investing, and you can start right in your backyard.
3. It's Environmentally Conscious
The health of our planet is one of the most important topics of our time, and for many people it's a major factor when considering their purchases, routines, and lifestyle. If you're looking to expand your space in an environmentally friendly way, modular ADUs can be an excellent option. The efficient construction process generates less waste than traditional on-site construction, and it requires less vehicular traffic to and from the build site. Plus, when no longer needed, modular buildings can be disassembled and relocated or repurposed, reducing the demand for raw materials. Some builders utilize recycled materials in their products, which they'll usually specify. From a lifestyle standpoint, living in a small modular home minimizes your footprint while maximizing usable space, so you can feel confident that you're doing your part to make the world a cleaner place.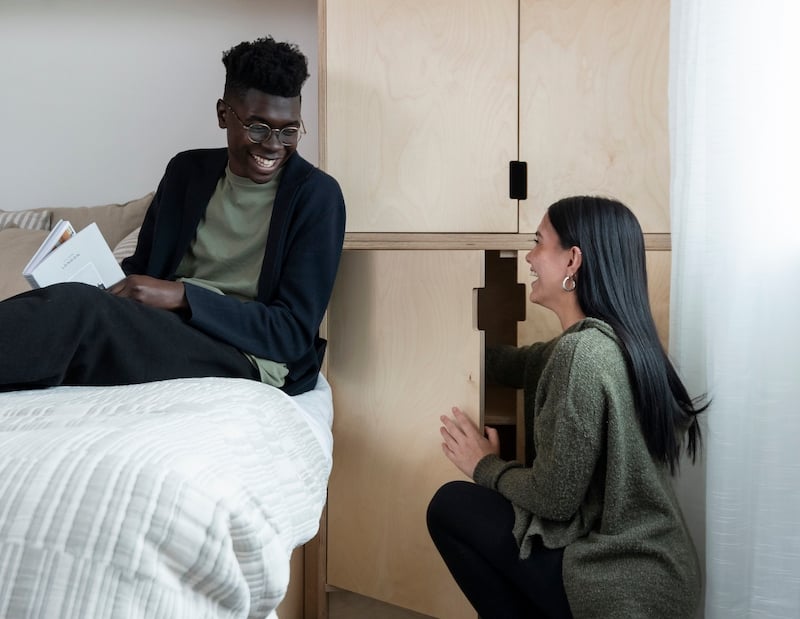 4. It Can Contribute To The Social Well-Being Of Your Community
Increasing your property value and generating extra income are excellent reasons to install an ADU as a rental property, but there are altruistic benefits as well. When you invest in an additional living space on your property, you're enabling what's known as infill development, which is the process of developing under-used space in communities and adding density rather than expanding further out from city centers (aka ?urban sprawl?). ADU owners also have the power to offer accessible housing solutions if they choose to rent at affordable rates, thereby providing individuals and small-household families with innovative and diverse housing opportunities. The current housing crisis has significantly limited access to affordable housing, and the rising trend of ADUs helps to solve that crisis while building more open and diverse communities.
5. Perks Of Modular & Off-Site Construction
Unlike average home construction projects or site-built ADUs, modular ADUs are built and assembled off site in a factory-controlled environment with expert builders using quality materials. This means that the construction of your unit is consistent and reliable. Once built, it can be delivered to your property and installed in less than 24 hours. There are no workers in your yard for months on end, no dangerous construction tools cluttering your property—no mess and no stress. Additionally, the entire process of permitting, building, delivering and installing your modular unit takes roughly half the time it would take to build a custom structure on-site.
There is a lot to know about ADUs, but most important is that they provide many opportunities and solutions to all of your needs for housing, earning, and living. Modal offers a range of customizable products that includes a studio, 1-bedroom, and 2-bedroom floor plan. Our units feature modern design, high quality materials, and a reasonable price tag. As you continue exploring your ADU options, our team of experts would be happy to chat with you about your specific property and ideas, and answer any questions you may have. Give us a call at 1-855-584-2637 or fill out this form and our team will reach out to you.