How to Finance an ADU

Modal Team
How to Finance an ADU
Do you want to know the benefits of financing your home or ADU? For starters, your cash is more liquid than if you pay the mortgage outright. However, the average cost per square foot of building an ADU is higher than traditional homes — roughly $250 per square foot versus $125 per square foot.

What does this mean for homeowners? You will need to sort through dozens of financing options to find the right solution. Thankfully, we're here to help you do just that.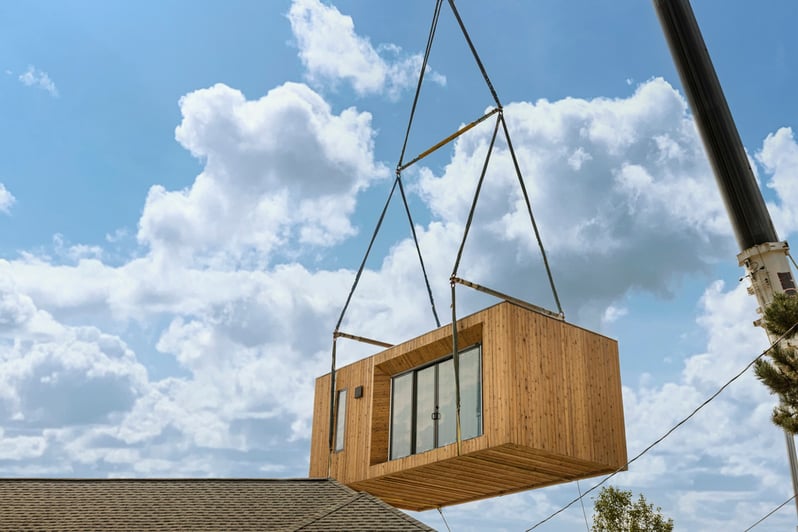 Options for Financing Your ADU
To help you figure out how to finance an ADU, let's take a quick look at common financing options as well as some financing opportunities you may not have been aware of until now.
HELOCs and Home Equity Loans
Home equity lines of credit (HELOCs) and home equity loans are two of the most popular options for ADU financing. Both options are excellent for homeowners who already have significant equity in their current home — although some key differences could affect your choice.
HELOCs utilize revolving lines of credit with variable interest rates (APR) and minimum payment amounts to reflect changes in market rates or credit scores. Since HELOCs allow homeowners to borrow variable amounts of equity, many homeowners choose HELOCs to fund home improvement or other projects with high ROI.
Banks and lenders often give home equity loans with fixed interest rates, fixed terms, and minimum payments. With fixed variables, homeowners can plan out schedules for building, paying off, or renting their ADU. Since a home equity loan is less risky than a HELOC, it may be the better ADU financing option for people who avoid risks or earn irregular income.
Here's one major warning for both loan types: You can lose your home to foreclosure for defaulting on payments. Consider these two options if you feel confident in paying back the loan.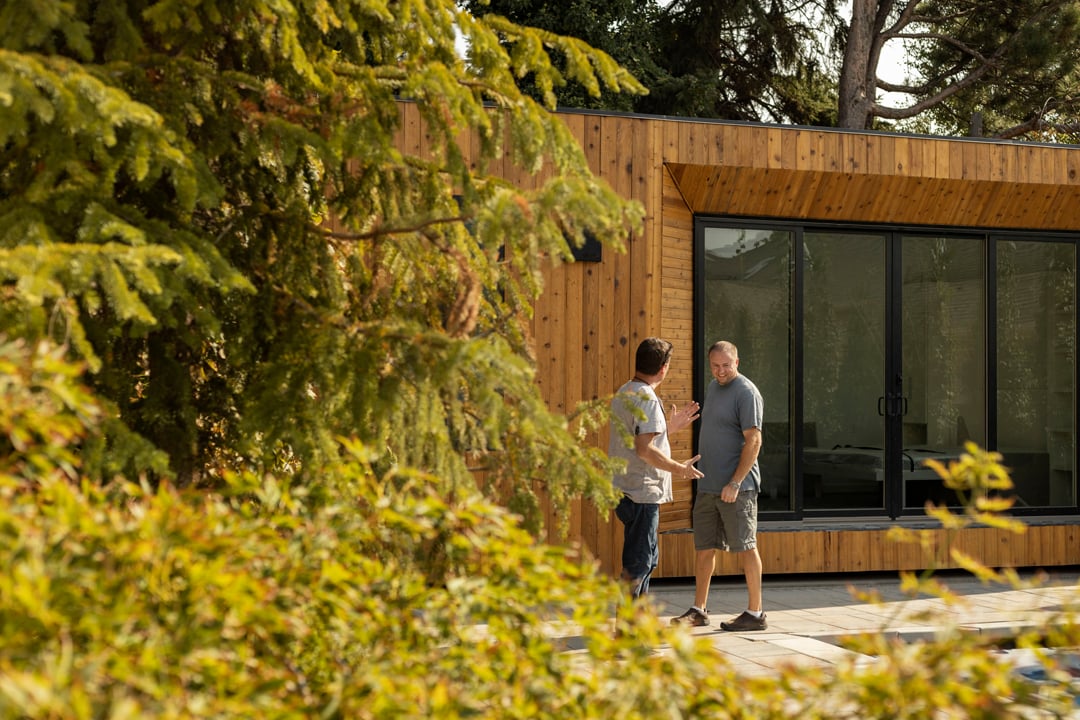 Personal Lines of Credit
A personal line of credit (PLOC) may sound similar to a HELOC, but that's not the case. PLOCs are suitable for homeowners who don't have the equity required for a HELOC or home equity loan. However, PLOCs are smaller and often have higher interest rates than equity loans or cash-out refinancing.
Accessibility is one major advantage of a PLOC. Homeowners who demonstrate a good credit history (e.g., no defaults, high credit score, etc.) and steady income may be eligible for borrowing these unsecured funds. Homeowners with collateral — stocks, cash, and other assets — will likely access more funds than those homeowners without collateral.
Cash-out Refinancing Your Mortgage
Some homeowners will use a cash-out refinance to release some of the equity from their homes. By accessing up to 80% of your home's value, you can quickly access funds for an ADU construction project.
However, cash-out refinancing only works by refinancing your home's first mortgage for a higher balance. This means you'll need to pay closing costs and make payments with an updated interest rate. Before considering a cash-out refinance, speak with several lenders to determine your future costs and expected returns from constructing an ADU.
Construction and Renovation Loans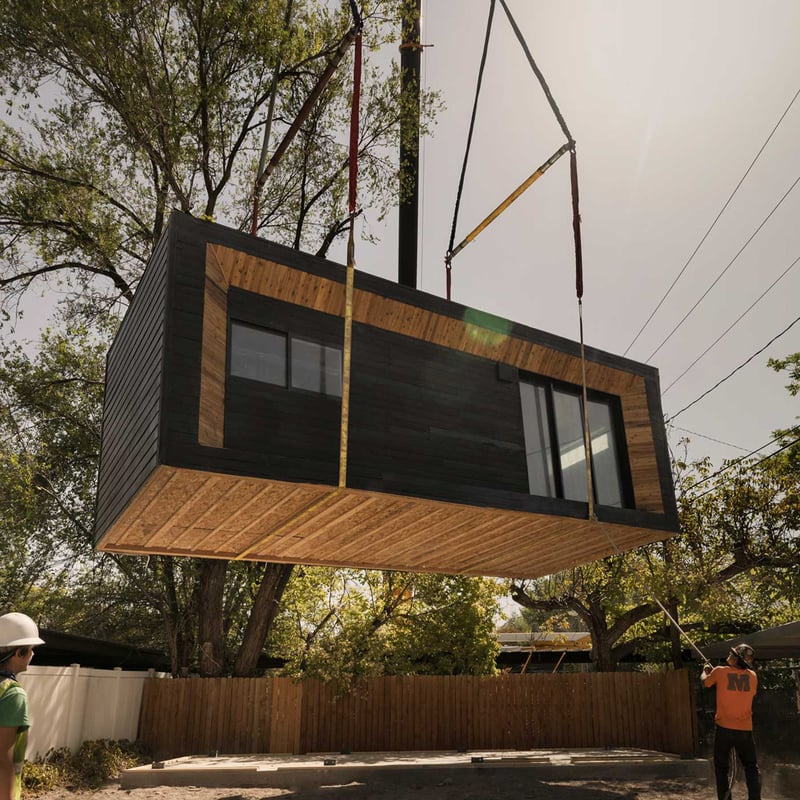 Construction loans are the perfect way to tap into the new value of your property following an ADU build. Banks and lenders will appraise the value of your home — the expected value after building your ADU — and provide routine disbursements based on the progress of construction. Because ADUs always increase your property value, some banks and lenders will pay you to see these improvements made.
Renovation loans fit into the same vein — the After Repair Value (ARV) and the loan-to-value ratio will determine how much your bank or lender will credit your ADU project. If you expect your new ADU to be energy efficient and environmentally beneficial, you may qualify for a PACE loan.
Renovation and construction loans will often require the homeowner to refinance their mortgage, so be careful when considering your options here.
ADU Financing Opportunities for California Residents
For first-time homebuyers in California, the California Housing Finance Agency (CalHFA) Loan provides a unique solution for financing an ADU. Borrowers receive these loans through approved lenders instead of a direct lender.
With low, fixed interest rates locked in a 30-year period, the CalHFA Loan assists California homeowners with lower incomes. If you meet the requirements for this loan, you should definitely consider it for financing your ADU.
Depending on where you live, local credit unions may be able to provide you with financing options with fewer fees, lower rates, and easier approval than through conventional banks. If you qualify for a credit union, enter a local branch to see if you qualify for a competitive financing option.
Redefine High-End, Sustainable Living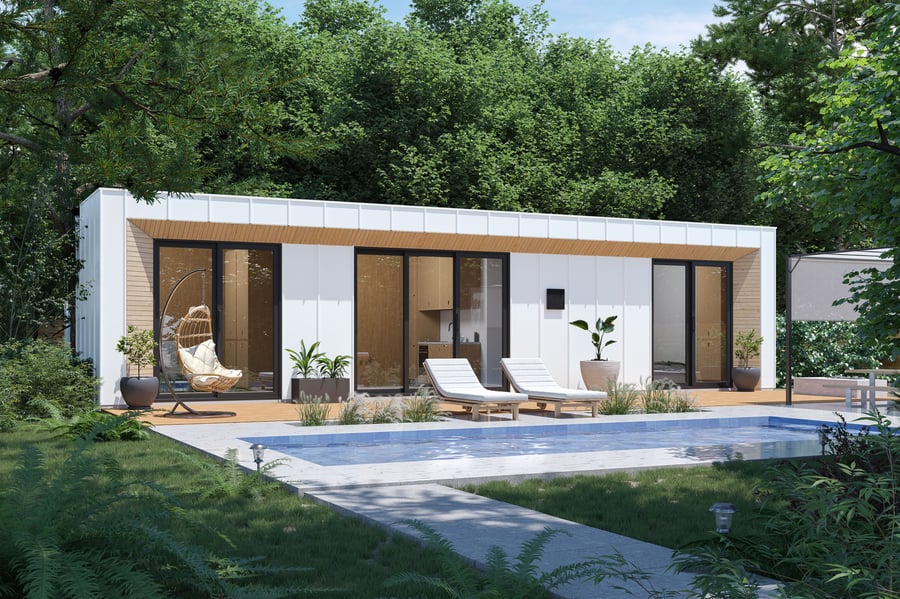 Modal is determined to build high-end, modular solutions for sustainable living. To help you determine how to finance an ADU, we'll connect you with a preferred lender to assist you with financing your ADUs through a variety of financing options. Get Started today to begin your hassle-free, sustainable ADU build.