4 Steps To Buy a Modular Home and Land

Modal Team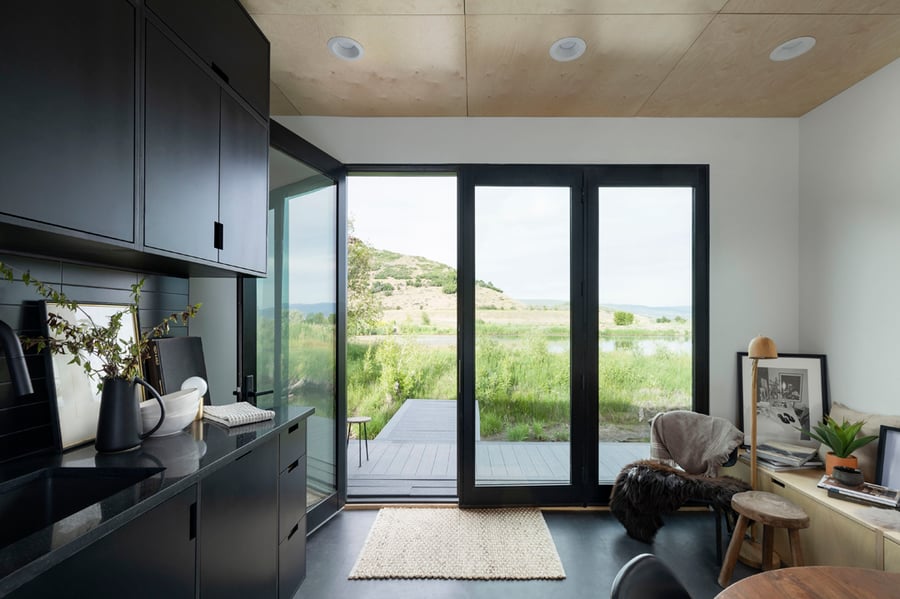 It's no secret that a modular home or modular accessory dwelling unit (ADU) is a good investment for homeowners and renters alike. Whether you hope to make additional living space for family members or renters, a modular home is a modern solution to your housing challenges.

But you've probably been wondering how to go about buying a modular home and land to accompany it. Thankfully, we have some insights. Today we'll walk you through a few essential steps to better understand how to buy a modular home and land.
Step 1: Design and Budget
The first and most important step in the modular home and land buying process starts here: what kind of home would you want to rent out or live in for the foreseeable future?

Unlike stick-built homes, a modular home will be built off-site and later assembled on your property. The construction process cannot begin until you finalize a design.

Perhaps you're looking for a 2-bedroom unit with a full kitchen and bathroom. Are there local ordinances or state legislation restricting the size, height, or construction of your modular home? While you can look online for resources, such as California's Department of Housing and Community Development, some builders will navigate through the legalese so you don't have to!

Along with picking a design, you need to consider your property. Smaller modular homes may fit on your existing property or you may decide to buy and build on new land. By working through your preferred real estate agent or builder, you can find the perfect plot for your modular home. Next, you'll be entering the realm of bureaucratic paperwork and documentation—or you can skip this headache by choosing the right builder—but we'll touch on that further along.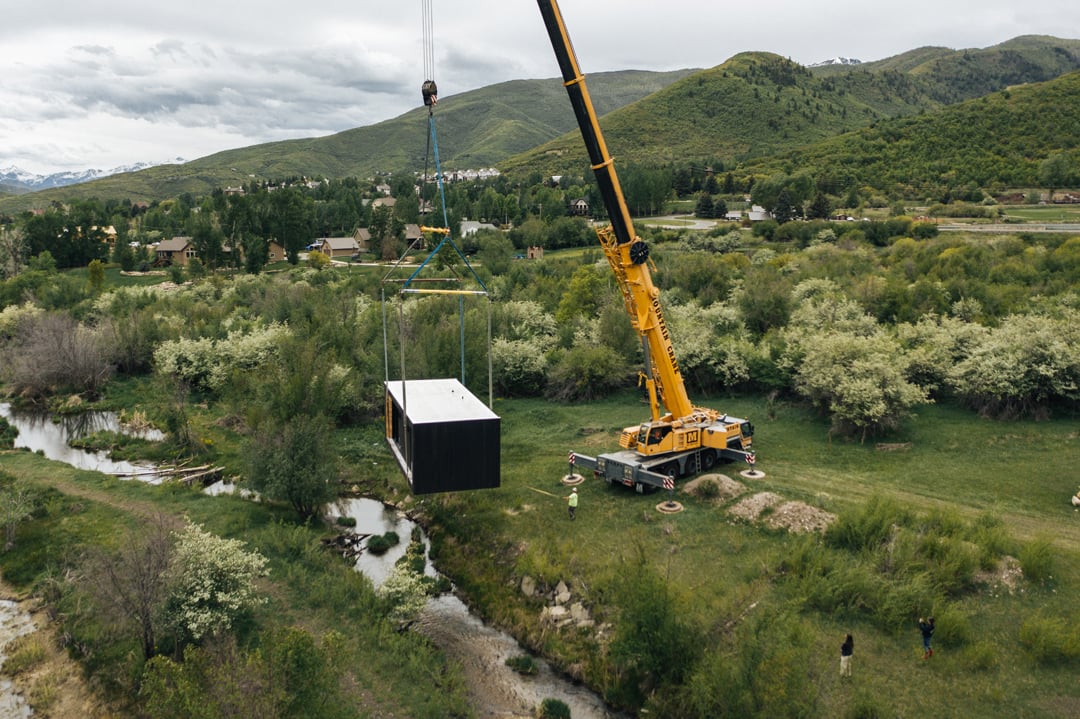 Step 2: Survey and Permit
Depending on where you plan to acquire land and build your modular home, a series of surveys and permitting processes will need to be completed before construction proceeds.

Any of the following items (and more) could be included in this stage:
Local permitting fees or restrictions

State permitting fees

Building permits

Interior building inspections

Landscaping costs

Foundation pouring and inspection

While the list of additional costs for building a modular home goes on, you'll be glad to know that choosing the right builder can save you from this headache.

For example, Modal conducts a feasibility study at the beginning of all projects to report on permitting, inspection, and reporting requirements for your build. Figuring out how to buy a modular home and land is hard enough, so we prefer to take on some of the work for you!
Step 3: Prepare for Building, Delivery, & Installation
Now that the paperwork is complete and lists have been checked, contractors can begin to lay the groundwork and footings of your modular home.
Here's where the benefits of buying modular come in. Your custom modular home could take anywhere from 5 to 8 months to build but only 1 to 2 weeks to install on-site. If you're placing the modular home in your backyard, this means less time with construction crews and contractors around your personal space. Even on a fresh piece of land, building a modular home is simply less of a headache than stick-built construction.
Step 4: Final Inspections and Move-in
At long last, all of your hard work and labor come to a happy end. A straightforward walkthrough and inspection of your modular home ensure that all contract work, construction, and design choices have met or exceeded your expectations.
Once you've signed off, you can start living in your new modular home!
Let Us Help You Buy a Modular Home and Land
At Modal, we believe in building sustainable prefab modular ADUs at a competitive price. Our turnkey service means that Modal handles the headache for you from permit to move-in. And if you have challenging questions you can be certain we'll bring the answers. Get started today!