How to Furnish Small Spaces and Increase Living Space

Modal Team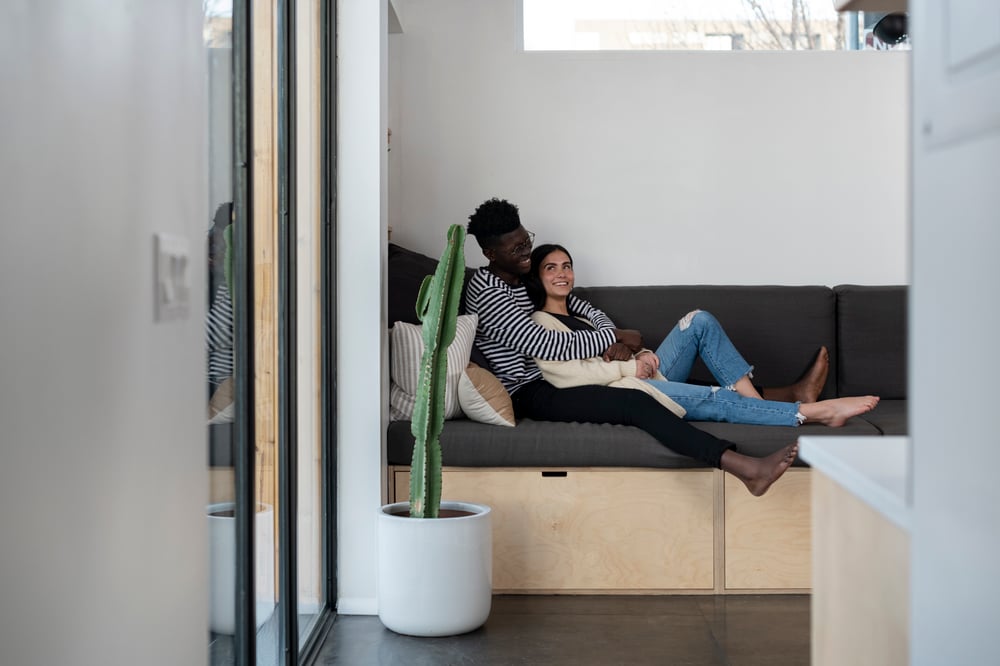 Feeling cramped or trapped inside your living space is a serious issue that can sometimes result in feelings of anxiety, stress, or helplessness. Many people accept the reality of living in a compact apartment or shared dorm with no space to maneuver—but you don't have to. You can make your living space blossom, no matter the size.
So what can you do to increase living space without breaking the bank? Today we'll tell you how to furnish small spaces through five strategies.
Modify Your Shelves and Storage Space

Storing your belongings and keepsakes can feel like a Tetris game. You have to find the right spot for your wall art, furniture, and other items when you don't have a lot of space to start with! Even in a full-sized home, you may find yourself running out of living space as old moving boxes or family members take over.

Now, we aren't suggesting that you need to upsize. Instead, we encourage you to get clever with how to furnish small spaces and where you store your belongings.

Wall Shelves. Turn an empty wall or entire room into a vertical storage space. Shelves are easy enough for anyone to install with a quick trip to the local hardware store.

Hooks & Brackets. Have sporting equipment, bikes, or other odd-shaped items that need storing? Hang them up on a board in your garage, under the stairs, or even in your entryway.

Hide in Plain Sight. Storage cabinets and tables aren't restricted to offices. You can find dozens of fair-priced storage units online that fit your style.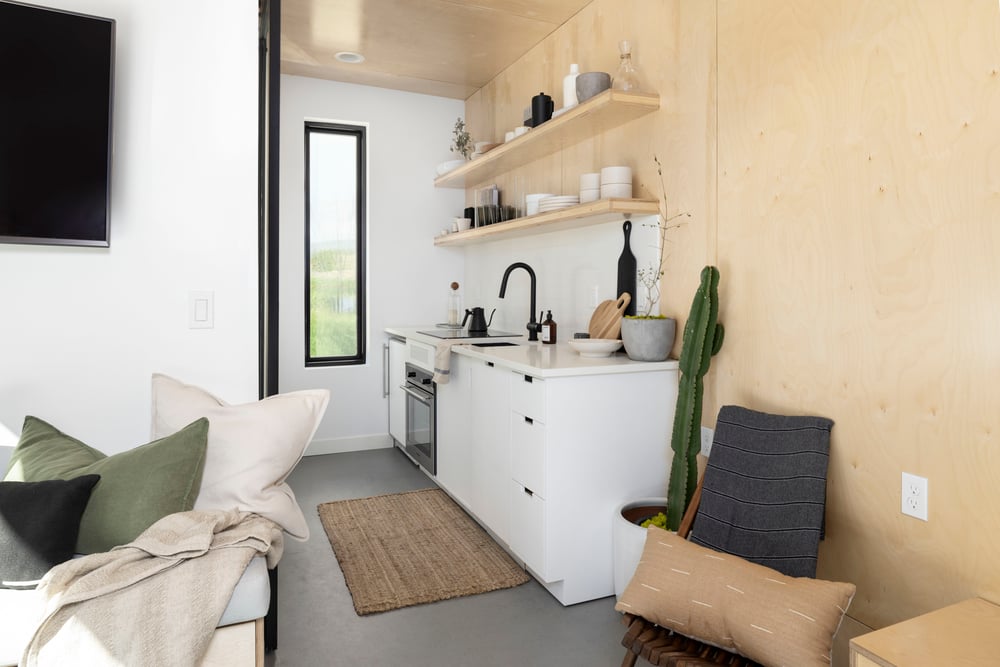 Create a Multipurpose Room
If there's one thing people learned during the pandemic, it's that any room can become an office—and this applies to so many other parts of the home. Combine your office space and living room or your guest bedroom and playroom.
When space is extra tight or you're wondering how to furnish small spaces like this, you may even consider removing the dining room table or pantry. It's easy enough to eat at the coffee table and use your laundry room as pantry storage. Assigning multiple purposes to a single room can increase your living space and free up other areas of the home.
Convert Unfinished or Unused Space
Have an attic, garage, basement, or other unfinished room in the house? Convert an empty or underutilized space into something purposeful. Consider adding a bedroom, gym, or home office to your existing property.

While conversions are a good way to increase your living space, they can also come with some setbacks. You may lose out on garage or storage space and gain only a slight increase in property value. As we'll talk about soon, an accessory dwelling unit (ADU) may be a better option for your case!

Move Outdoors
There's a reason why real estate with natural light and green space is in high demand: physical health and mental well-being both skyrocket when people regularly engage with the outdoors.
While we'd like to keep suggesting interior renovations to increase living space, we have to acknowledge that not every living arrangement fits the ticket. So, if you're feeling cramped in a small living space, try getting outside! Municipal green spaces, co-working spaces, and cafés are great for adding variety and light to your everyday life.
Add an Accessory Dwelling Unit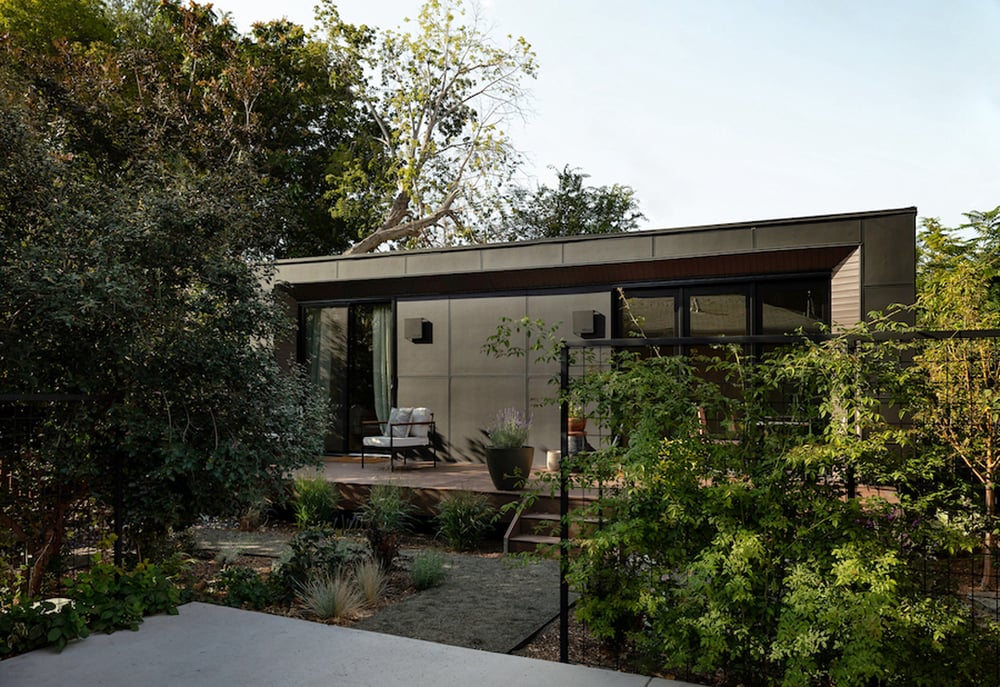 Adding an ADU to your property not only adds living space but also creates unique benefits. Simply put, an ADU is a fantastic investment for increasing your living space, property value, and rentability. Even if you don't plan to sell your house or rent out your ADU, your ADU can provide lifelong benefits to you and your family.
Curious to know more about ADUs? Learn more here